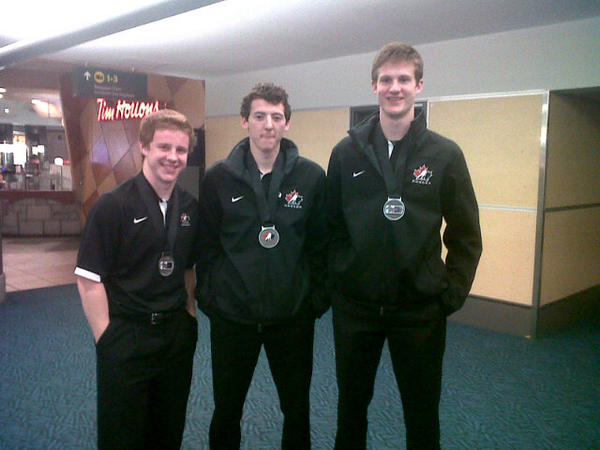 All three are back in Powell River after an amazing tournament in Yarmouth, Nova Scotia. Canada West were unable to get past a very talented United States team, and fell in the Gold Medal Game by a score of 6-3. And while likely a disappointing end to the tournament, I'd imagine that when the three reflect back on it, they'll have nothing but amazing things to say about the experience.
A massive congratulations to the three. You all represented Powell River, the BCHL, Canada and yourselves extremely well. Following the tournament online through FastHockey and TSN, it was fantastic to see the three in Team Canada jersey's, as well as Jonah's pads, complete with Kings logo, in high-def on TSN.
Speaking of Imoo, his Dad, Dusty, shared a photo: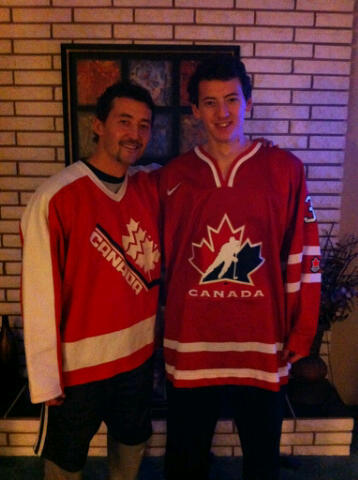 Two generations of Imoo's in Canada jerseys. Jonah's obviously from the 2012 WJAC, Dusty is sporting his 1987 U-18 Team Canada uni.